Variety is
the mere way
to a flavorful
life.
Ruhi pays tribute to India's rich heritage through a modernized yet traditional menu inspired by this magnificent part of the world. Exploring our cuisine, you will indulge and transport back to an exceptional era from the Indian heritage – one of rich banquets and convivial celebrations.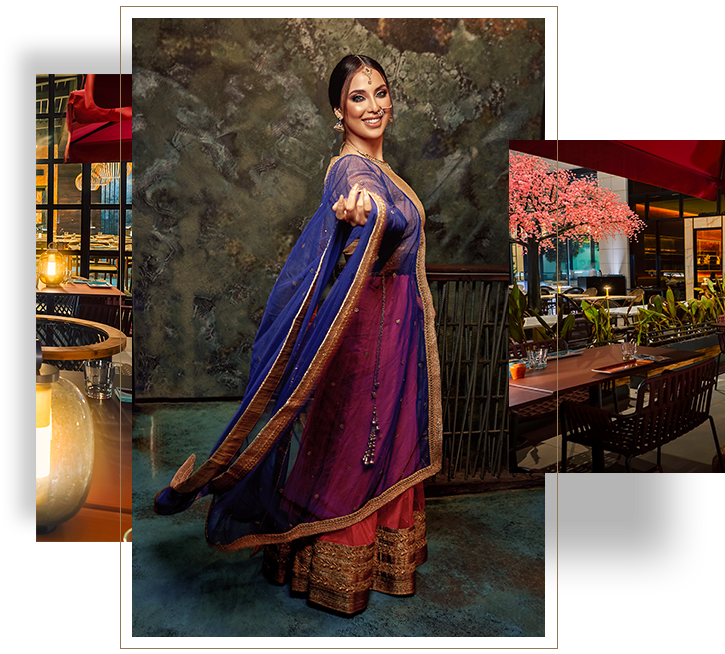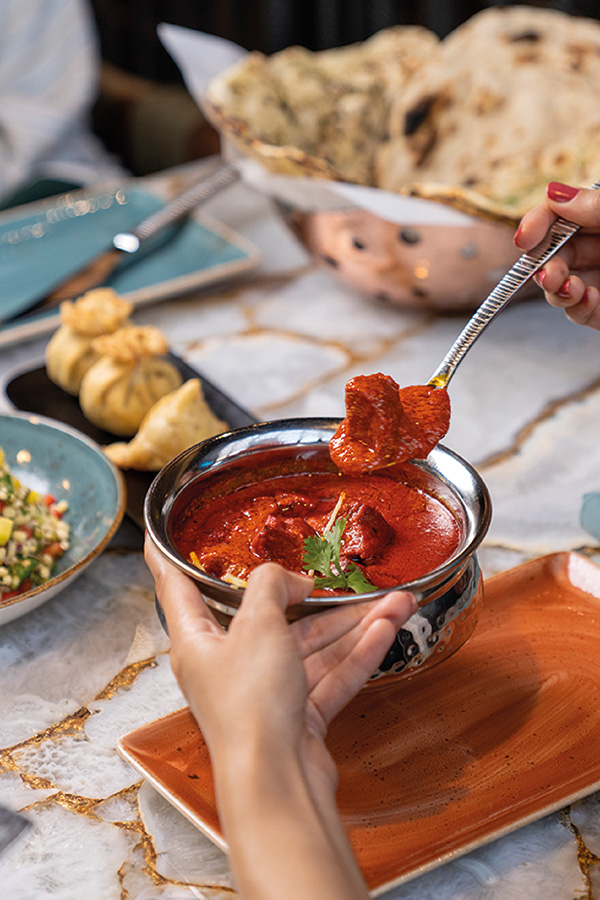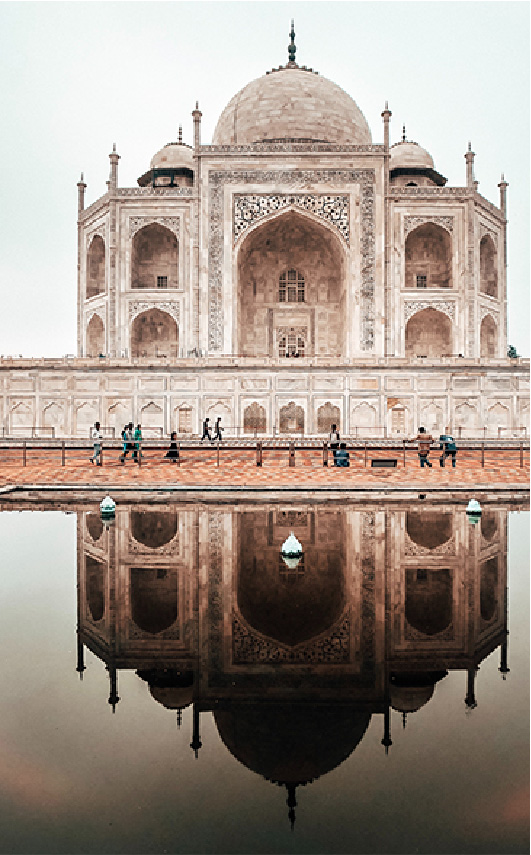 Drawing inspiration from 5,000-year-old historical times interacting with the subcontinent, Ruhi ensures an experience of traditional yet diverse flavors and regional cuisines.
Ruhi respects all lifestyle choices by offering various vegetarian options to meet your selections all the way.
For an ultimate experience, we have created an Indian transport through an exquisite interior design and wall art, inspired by Indian culture extracts. With its classical music and soothing ambience, Ruhi promises you a chance to discover a place where everyone is welcomed to explore.
Our dishes bloom with diverse and bold flavor, fine seasonings and in-house marinades.
From Chatpati Crunchy starters to our homemade Curry dishes, alternative Tandoori Bread options, Biryanis, and rice varieties, our cuisine invites you to a world of palatable distinctive spices.
Our local and fresh ingredients are delicately combined to capture your heart with every dish. Whether you're seeking blissful moments with family members, intimate dinners with your loved ones or chilling vibes with colleagues, Ruhi is home for all.
We don't miss the chance to enchant you with a vibrant Indian culture and a cuisine of the finest food quality.